Day 3, manage to have a good sleep last night cos I didn't really have a good sleep on day 1. The reason is that the mosquitoes really have a feast on me and kevin on the first night, especially Kev was wearing a jumper and we are sharing one blanket. On one hand I can feel the heat, but on another hand I cannot took off the blanket cos the mosquitoes will start biting me, I think me and Kev only manage to sleep around 3~4am indo time.
Then last night, we turn the mosquitoes killer whole night and manage to have a good sleep, by the time we woke up is already 11plus. So we go out for a meal in burger king, since I told them Brunei have no burger king and I am really want to eat once.
Then we went to another shopping mall again to take a walk around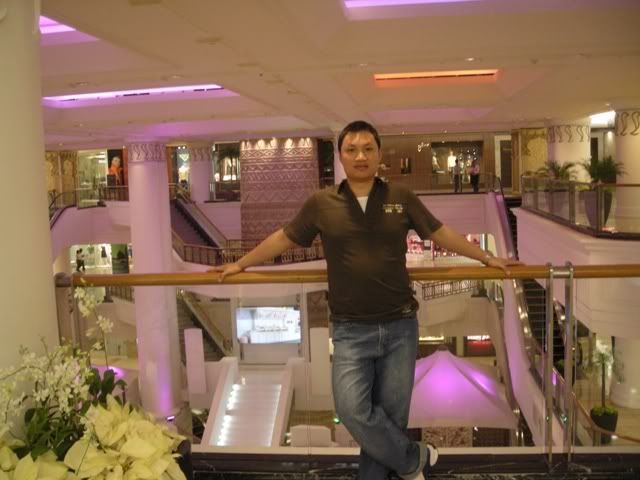 BTW, the cafe you saw here, there is pianist playing "Shout to the Lord" from HillSong, I almost can't believe it. Praise the Lord!!! :)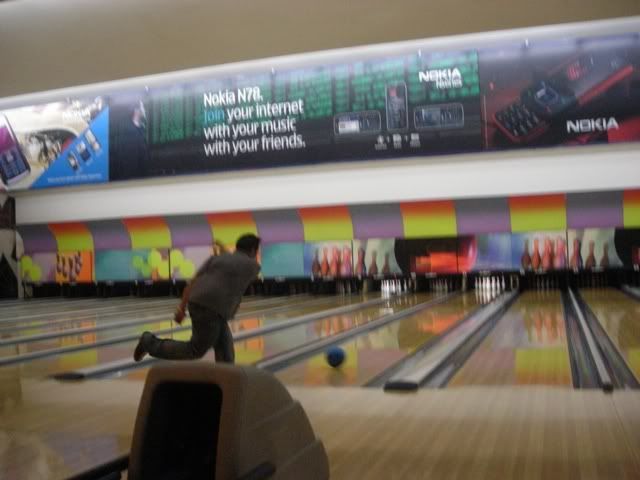 We went to another mall walk pass a bowling centre and decided to have a game of bowling against one another, and the result........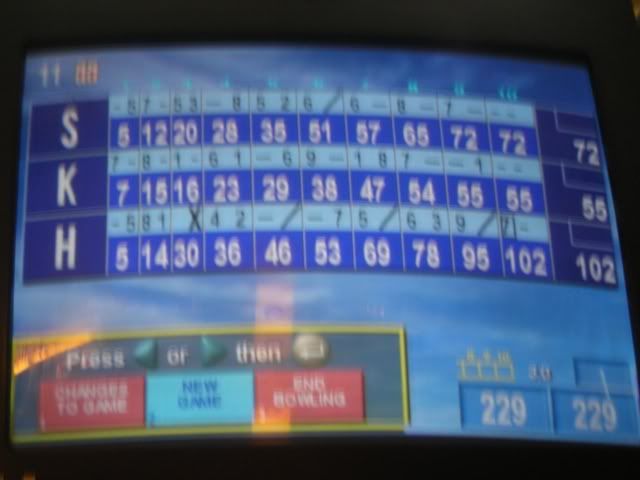 And me and Kev got own by Endry!!!
This time we manage to go out with Endry parents together with Franki and Venni for dinner  in a Singapore food restaurant, didn't manage to take any photo since we feel it is not right to take any photo of it. Later after the dinner, Franki offer us to go for a near by legs reflexology .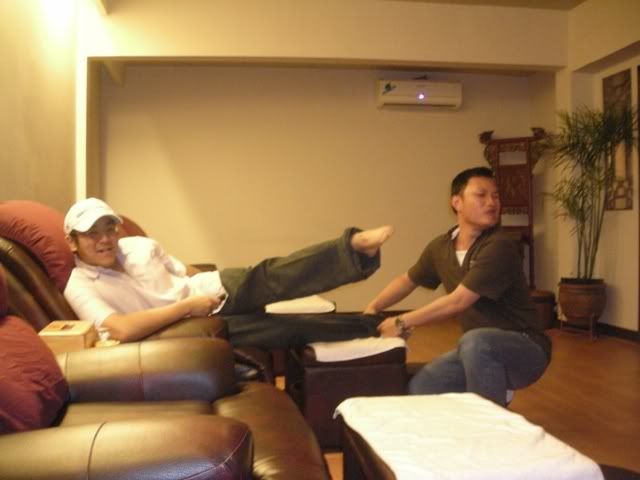 This is what happen when you don't know how to massage some one legs  :p
A photo outside the shop after we are done with the massage