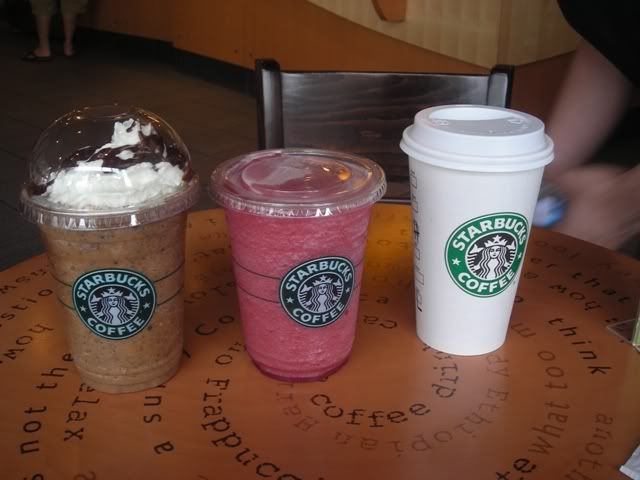 First of all I need to say sorry guys, I have been back to Brunei for about 5days, yet I haven't update my blog about what I did on Jakarta Day 4, some more it is the day why me and Kevin flight to Indo. Anyway, I gonna break day 4 to 2 parts.
We woke up around 9 plus if I am not mistaken, then we head to one of the near by malaysian restaurant for a quick foods, then went to Starbucks for coffee and meet up with Endry friends for a short while.
After that we went to Madang dua again!!! I think we have went there for3 days so far after I come to Jakarta, we went around the shops;
Kevin has bought quite a few office wears since it was comparable cheaper than Australia, and he manage to convince Endry to buy the Air Jordan I special editions. Great job Kev
Here are some pictures of the air Jordan I
We went back after we done with our shopping in Madang dua, since we need to get ourselves to get ready for Franki wedding dinner and to pick up Franki stuffs before that. Of course the acquire of Air Jordan I make Endry a happy person.
He so happy that I can't take a good photo out from it.
And this will be our ride for bringing us to the destination
That's for now for part I, stay tune part II should arrive shoyo-stlb.blogspot very soon.