31st March 2007
Is the day that my team face to face against Mr Terence team, to fight against one another to determine who will be the winner, and loser has to go back empty handed and be the slave for their team for the next 1 month.
.
.
.
.
.
.
.
.
.
.
.
No really
What is happening is that every month we gonna have one outing for the youths, so that we can have some funs instead of having lessons, preaching week after week, and this month we decided to have basketball games. Thanks to Robert for willing let us use his house court for our games.

Here it is:
My team
vs
Terence team
Ready man? Let's the game begin!!!
We lose the game twice, but manage to put a very close match 5-4 twice. So we will get our revenge next time. Christian cannot revenge oh? Never mind lah
Here are some mini activity just came out of the blue
Joasis vs Terence
Joel turn
Choo Sieng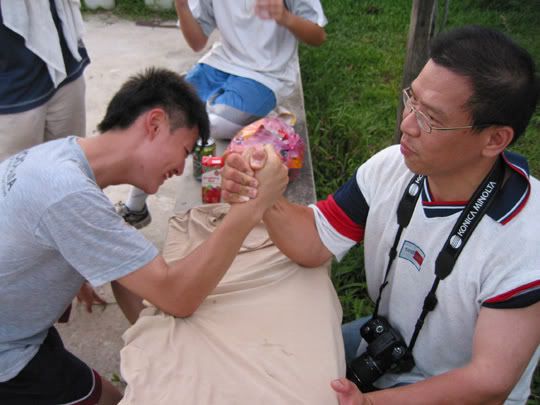 LJ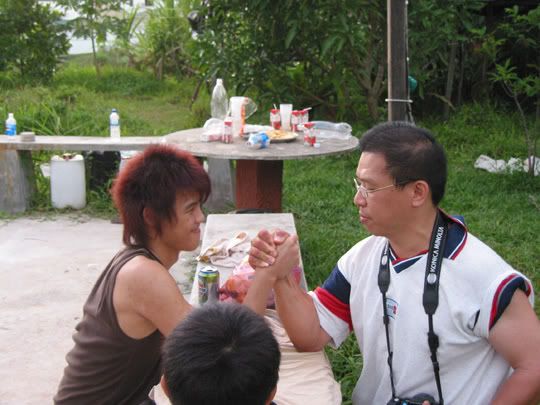 of course the winner is our Mr Terence.
While the guys is all out running, jumping, shouting, shooting and sweating. Our ladies has their beauty session consult by Mary.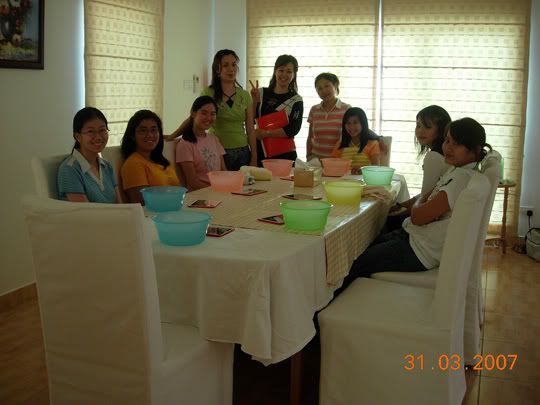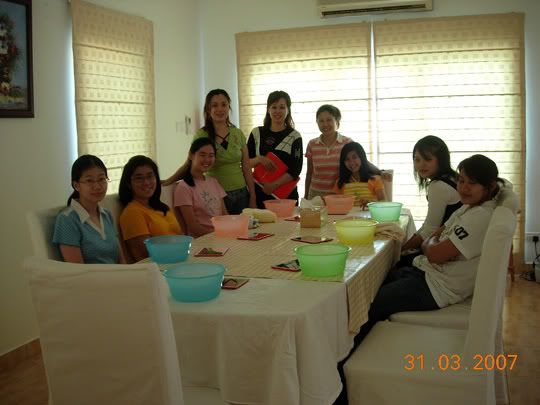 I was so tempted to post some of their action, but i better save myself before i got a good kick at my butt
And how can man restore their energy after 2 long hour battle rumble? Of course FOODS!!!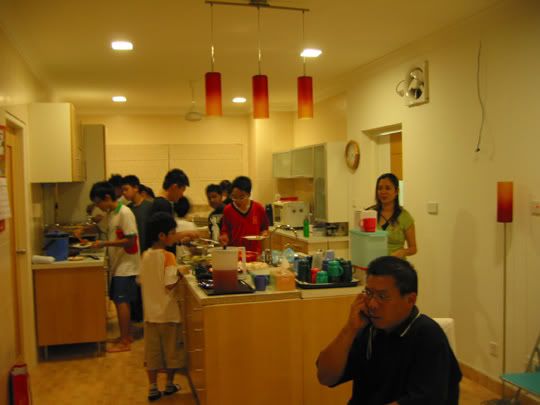 All in all, i really enjoy myself for this activity, and pray and hope that they enjoy themself also. Also wanted to thanks Mary for so generously open up her house for the beauty session and provide dinner for us. I believe God will continue to bless her and her family for the generosity that they have shown.