At 8pm 14th April 2007, i am suppose to go practice with the p&w team for sunday p&w. But due to the current situation, i told my Worship leader saying that i can't make it to the practice, which also mean that i not gonna play in church for this sunday. I actually really wanted to play for this session, and i tried to ask my bro to push it to sunday night instead. However, with all hope it still come to a failure.
So what's the event that is so important that i have to make myself off for the p&w practice
Answer is....
.
.
.
.
.
.
.
.
.
.
My Mum BIRTHDAY!!!

Event like this will always take priority from me instead of ministry. We have a outdoor BBQ and steam board for celebration tonight. 2 steamboard with BBQ and tons of chicken, fish, prawn, beef, pork, lamb. YOO HOO!!!
Take quite a few pictures, but seeing my blog fill with ton and tons of pictures that i upload recently, decide to keep it minimum.
Night mode and blur, but i quite like how it turn out
Top view of the event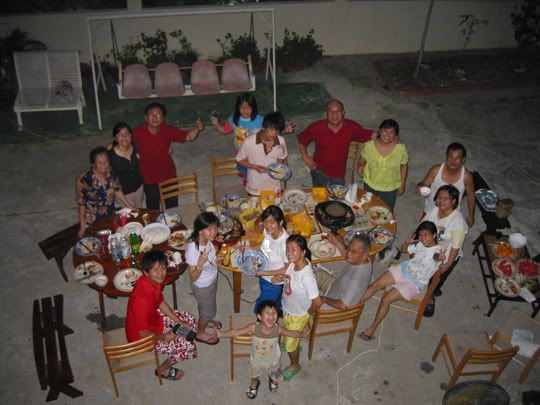 The f0uRs0m3, the fearsome, the TMNT team???
Even our dog is enjoying the night
More...
Black forrest Cake!!!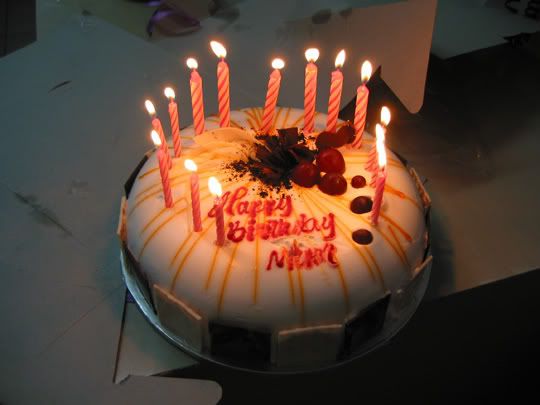 I am sure she is happy, look at her
Finish off with a family photo, while Stanley is missing in action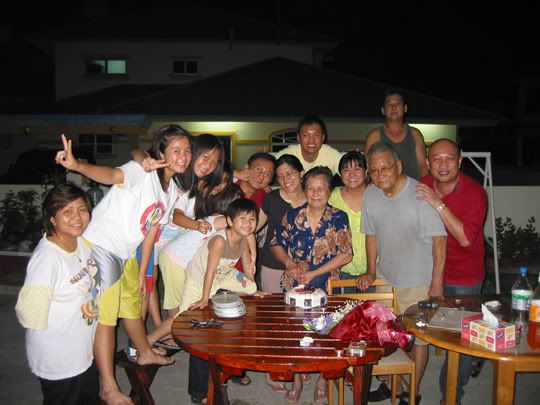 Some candle lighting for the night with strawberry smell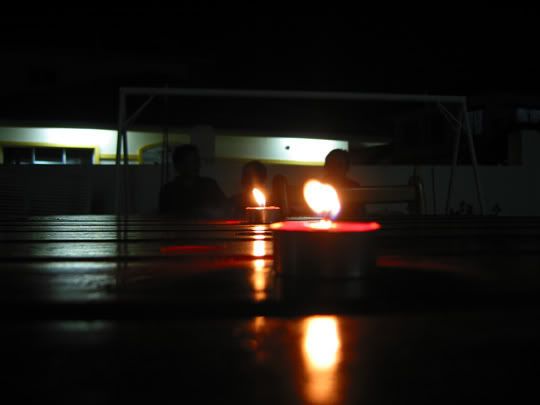 Really enjoy myself with the foods
, haven't got this kind BBQ + steamboard at home for quite a while, devour don't know how many kgs of meat tonight, have to go for serious diet lia lah.
Somehow still upload quite a few photo here, anywhere. More photo in my
photobucker
site